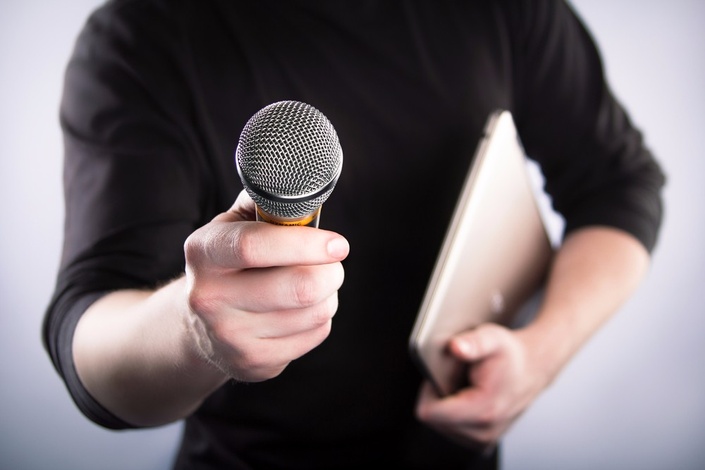 The Crowdfunding PR System
The proven plan to get media attention, grow your traffic, and BOOST your sales!
Enroll in Course
Do you want to get backers on Kickstarter?
How about funding on Indiegogo?
Wanna create a media firestorm for your crowdfunding campaign?
Then listen up!
I'm going to share a MAJOR breakthrough with you...
How the heck can some products get in the media so easily?

Why do some stories GO VIRAL and others just kinda fizzle out?
This PR business is so damn confusing. A lot of the time, journalists don't even reply to your emails.
All you want is to get in the media, so that you can get a surge of pledges! There's gotta be some kind of secret.
I've been working since 2012 to figure this whole system out, and I'm happy to announce... I've cracked the code.
Once I started using some of these techniques, I instantly saw results.
I got cited by The New York Times, The Wall Street Journal, CNN, Forbes, The Next Web, Foundr Magazine, and the list goes on...

Not only did these and other media hits drive me traffic, but they also elevated my brand. Getting in the media put me head and shoulders above other casual bloggers.
All of a sudden, people looked at me differently. I started speaking more. I was even invited to do a talk at Harvard (John F. Kennedy School of Government).
I was amazed.
Over the next few years, I'd come to realize that many of the MOST SUCCESSFUL Kickstarter and Indiegogo campaigns out there apply the same techniques that I've used to get in the media.
Weird, right?
It's almost like things aren't adding up...
You've heard about all of these crowdfunders who have raised tons of money on Kickstarter or Indiegogo.
You've spent a few hours googling around the internet.
You have a great product or creative project that you know people will love.
But... for some reason... you're not seeing that that surge of backers that everyone talks about.
Journalists are turning you down, or worse, not even replying to your emails.
You know... if a 25 year old kid who has never had "formal media training" can figure out this entire business, so can you.
I'm here to share with you the proven step-by-step plan to get media attention, so that you can:
1. Boost your sales!
2. Raise your credibility.
3. Turn more passive visitors into active campaign backers!
I'm going to demystify the entire PR process and do it in a way that's fun!
These videos are engaging, easy to consume, and above all else, focused on results.
You'll quickly breeze through through the videos, templates, checklists, and resources.
Before you know it, you'll have your first media hit!
You've heard it time and time again. One PR hit can drive THOUSANDS of dollars worth of sales to your campaign.
This is why all those fancy PR agencies make the big bucks. They know, just like I do, that their work can make you a lot of money.
Rather than paying $5,000 for a PR agency, I'm going to show you how to get media hits quickly and for a fraction of that investment.
Introducing... "The Complete Crowdfunding PR System."
With this system and me as your guide, you're going to have a huge advantage over every other crowdfunder out there.
All of the work is done for you! You just have to copy what works.
Ready to Demystify the world of PR?
Awesome! I'm excited to have you as a student!
Let's get started with The Complete Crowdfunding PR System!
I'll see ya on the other side.
- Sal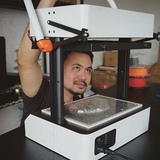 John Tan wrote an email to one of my podcast guests. John ended up raising over $180,000 on Kickstarter after applying the techniques I've taught.
He says, "I was just listening to you on Sal's podcast CrowdCrux! I'm the inventor-type like you. So I could really relate to a lot of the things you said.
My very first campaign happens to be live right now. Taking in and applying all that I learned from the show, I blew past my goal in 11 hours!
I'm exhausted to my bones but I'm having the time of my life."
Why Media Attention is So Lucrative
Haha, wanna know something ironic? I was the worst student in school.
I'd skip classes in college all the time.
I always HATED taking courses that had zero practical value.
That's why I'm laser focused on the results that you can generate with this system.
Simply put, getting media attention is extremely lucrative.
Imagine... all of a sudden, you find that thousands of dollars in pledges have poured into your Kickstarter campaign.
You're getting notification after notification. New backers are joining your campaign in waves.
You a do a quick google search and find that you've just been written about on a MAJOR media publication.
All you can do is smile, because you know that this media hit completely changes the game.
This is the power of the media.
Every media publication is frequented by loyal readers who know, like, and trust the brand.
This is a HUGE audience that, with the right strategy, you can easily gain access to!
Don't be surprised if you get a burst of traffic when all of these readers learn about your campaign.
Since you've been written about on a popular publication, your "trust factor" is through the roof in the eyes of these customers.
You're no longer just another Kickstarter or Indiegogo campaign online.
You're now a campaign with raving fans who trust you and believe in what you're doing.
The media is a great tool to "get your foot in the door," so that you can get more backers and rocket past your fundraising goal.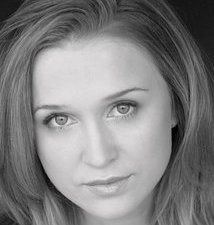 "I wanted to take a moment and thank you for providing me with so much information about crowdfunding. It is so helpful!
I wish I came across your website sooner. I found it after we have launched our campaign. But I believe it's not too late to make a few adjustments.
Oh, by the way, almost done reading your book 'Kickstarter Launch Formula'. Again, I wish I had it before we launched our campaign." - Lana Gautier.
This is for you if...
1. You're just about ready to pull your hair out!
2. You've finally HAD ENOUGH trying to figure out how to get more backers on Kickstarter.
3. You've wasted a bunch of money on marketing that just doesn't work!
I'm with ya. There's a lot of BAD advice out there. I'm here to change that.
You're about to gain access to a treasure chest of tested strategies that are extremely profitable.
Whether you're gearing up to the launch of a Kickstarter campaign or are currently running a campaign, you're going to get MASSIVE value out of this system.
This is a winning blueprint for getting media attention and blowing past your fundraising goal.
Rest assured, this system works perfectly for both Kickstarter and Indiegogo.
I must admit something to you though...
Honestly, I think that you could figure out all of the tricks I'm going to show you inside.

Really, I'm not messing with you.
I know that I have a smart audience. You are much more savvy than most of the entrepreneurs and creative types out there.
You're actively educating yourself. You're always learning about key topics like social media, email marketing, and more.
It took me four years to figure all this out, but you could probably do it in two, maybe one year.
There is no obligation here.
Some of you will continue to learn from the free information that I and others put out. You'll eventually paste it all together from different sources.
You can do it... it's just very time consuming. It's also freakin' confusing. You gotta separate the good advice from the B.S.
I'm giving you a chance to speed up the process.
It really comes down to how much your time is worth.
Just like all business decisions and investments, it's all about that ROI. It's about the opportunity cost.
Sure, you could spend a ton of time hunting down effective strategies and tricks. But, what else could you be doing with that time?
This is for you if you want everything in one place. All of the tutorials, videos, templates, tools, and downloadable content.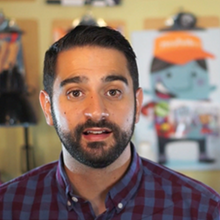 "I'm sure you get a TON of these emails, so I'll be brief.
I planned on launching a kickstarter without know much about it at all. I knew I had made a cool product and had a modest following, but knew nothing of KickStarter. Your podcast has helped get me to where I am today.
We're halfway through the campaign, raised over 10k, 200+ backers and 75% funded! This is all thanks to you." - Keith Allen.
Your Instructor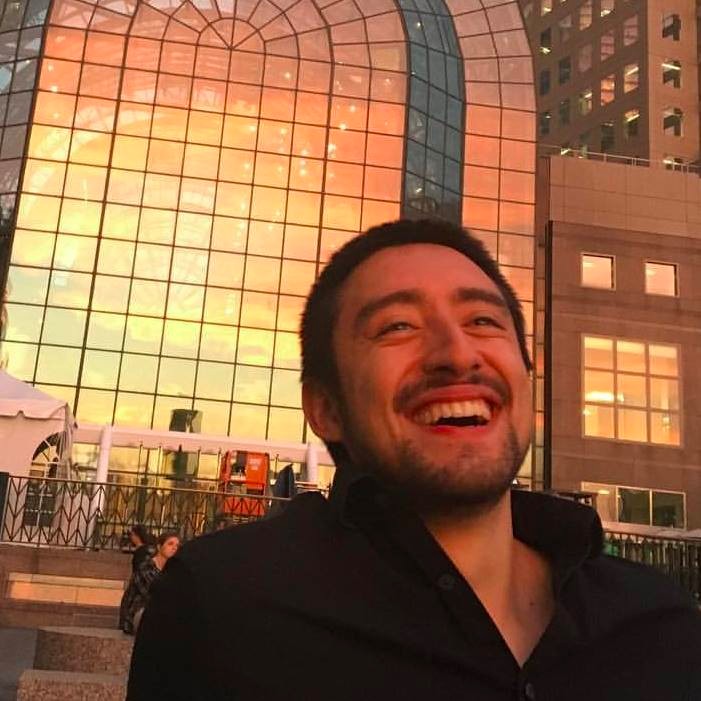 Salvador Briggman has started several online businesses and is the founder of the highly popular blog, CrowdCrux.com. He also launched the Crowdfunding Demystified Podcast, which has been downloaded more than 100,000 times and runs an accompanying YouTube channel. He has written four books, which are available on Amazon.
Frequently Asked Questions
Does this course work for both Kickstarter and Indiegogo?
Yes! I've based the course around getting in the news with a product, project, or new initiative. It will also show how YOU or the founder of that project can get into the news.
How long do I have access to the course?
How does lifetime access sound? After enrolling, you have unlimited access to this course for as long as you like - across any and all devices you own.
What if I am unhappy with the course?
I would never want you to be unhappy! If you are unsatisfied with your purchase, contact me in the first 5 days and I'll give you a full refund.
Does this work for Nonprofits and Charities?
Glad you asked that. It sure does! The media is in the business of delivering stories to regular readers. This course shows you how to cleverly insert yourself into this process and get a media hit.
How do I become a "success story" on the podcast?
Just reach out to me and share your story. I want to highlight some of the success stories that come out of this course. Just share with me what you learned, how you applied that knowledge, and what results you got!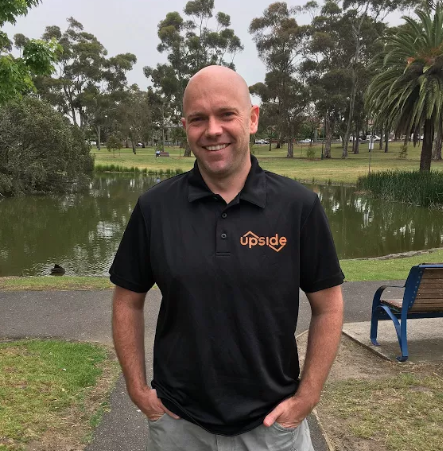 "I have been listening to your podcast for the last 6 months or so, and want to start out by saying a MASSIVE thankyou. Without the tips and tricks I'm not sure how I would have gotten through the first 7 days of our campaign." - Sean Stoney raised $35k on Kickstarter


What else is included?
You know me... it wouldn't be Sal's course if there weren't some extra bonuses.
Bonus #1: A Comprehensive Guide (Limited Quantity Offer)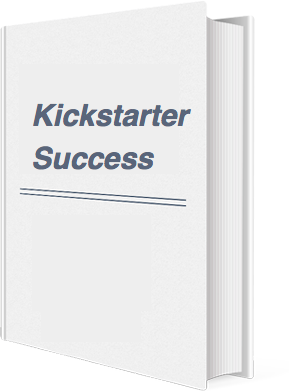 The first 50 people to enroll will get a FREE copy of my highly downloaded ebook, "Tricks for Launching a Successful Kickstarter Campaign."
This comprehensive guide is the result of over 20 interviews that I've conducted with successful Kickstarter projects.
You'll quickly see what it's like to run a crowdfunding campaign, from preparing the launch to getting backers, pledges, and media coverage.
This guide was taken straight from the horse's mouth. These are proven principles that successful Kickstarter campaigns used to increase their campaign's pledges and number of backers.

These are cold, hard facts. I'm surprised so many experts were willing to share the inside information that made them such a success on Kickstarter.
"What makes this eBook better than other crowdfunding books is that it addresses every step necessary for a successful Kickstarter campaign from different points of views.

There is no better way to create your own successful Kickstarter campaign than to have 30 mentors on your team sharing their success and failures on the preparation, marketing, promotion, and post-funding stages of their successful crowdfunding campaign." - Leonardo Mascarenhas
Bonus #2: (Limited Time Offer)
If you purchase this course, you will ALSO gain access to my program, "Smash Your Kickstarter Goal!"
With Smash Your Kickstarter Goal, you'll...
Master Kickstarter's crowdfunding platform, how to rank better, and get funded.

Get backers with social media.
Copy the strategies of wildly successful campaigns.
Surpass your goal and keep getting backers throughout your campaign.
Gain access to tools and resources that will put you ahead of the pack.
Get downloadable PDF notes, slides, ebook, and course material.
Pretty cool, huh?
In total, this is a $266.95 value... that you're getting for free!
Bonus Course Included with Purchase...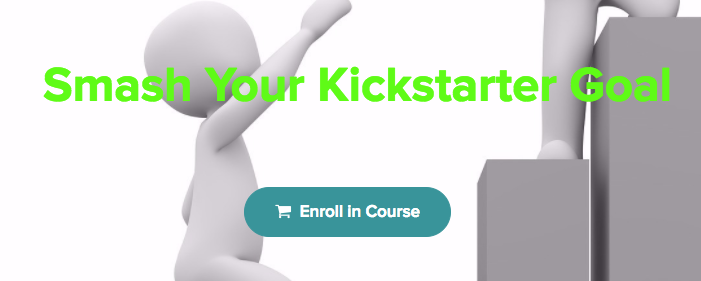 ---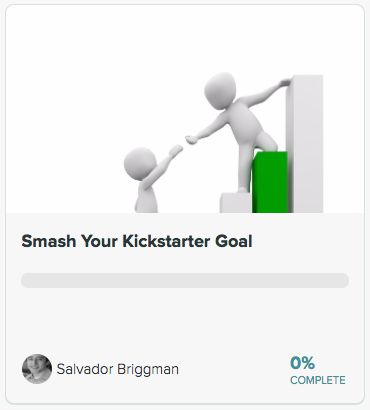 This course is listed for
$247 and has gotten rave reviews by crowdfunders!




"I've spent the last 12 months preparing for and learning about Kickstarter. I've had multiple calls with successful kickstarters, watched other instructional videos, and read a number of articles. Even after all that, Sal's course was incredibly helpful.

It was a thorough and comprehensive course walking through the multiple aspects of a successful Kickstarter. It was incredibly beneficial with a number of useful tools, and I'm glad I took the time to complete it." - Zach Goldstein, who has raised $104,829+ on Kickstarter, Public Rec.
Some of the lessons include...



You'll get access to it all when you enroll!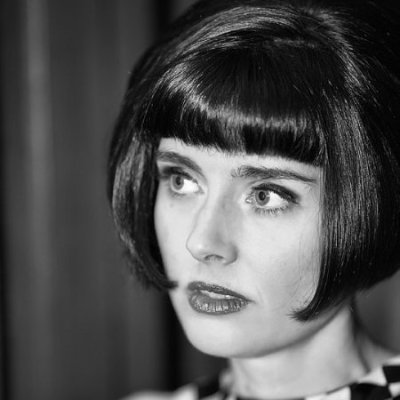 "It made me genuinely happy just now to buy your "Smash Your Crowdfunding Goal" course. You have long been a crowdfunding hero and role model to me. No one does a better job of generously providing meaningful, useful information with warmth and humanity. You fully embody your mission." - Wendy Ice, Art Publisher
A shocking personal regret (and how to make sure you don't fall into this trap)
I've been there...
It took me several years to build up enough courage to finally put myself out there online.
I was so nervous. Literally, I was paralyzed by fear.
What if people didn't like me?
What if everyone hated my work?
I was even embarrassed to share my early ventures with friends on Facebook.
I thought they'd laugh at me, and tell me that I was dreaming.
There are so many forces conspiring to keep you down in this world.
So much of it is in your own mind.
You delude your self and make "rationalizations" about how you'll get to the project in a few months and that NOW isn't the right time.
These sickening halfhearted attempts are the ENEMY of progress.
They will waste years and years of your potential and effort.
Oh man, I wish I had started my YouTube channel SO MUCH SOONER.
I wish I had invested in a high quality camera much sooner. Being cheap only hurt my own results.
Overall, it wasn't as big a deal as I thought. All the fear was in my mind.
I now get comments every day about how helpful my videos are.
We're only human. I now realize that by having deadlines, accountability, and a personal investment, I am FAR MORE LIKELY to follow through with my plans.
Sometimes... we all just need that little push in the right direction.
This is my gift to you. It's time to finally time to take action. Don't worry, I'll be with ya every step of the way.
I'll see you inside!