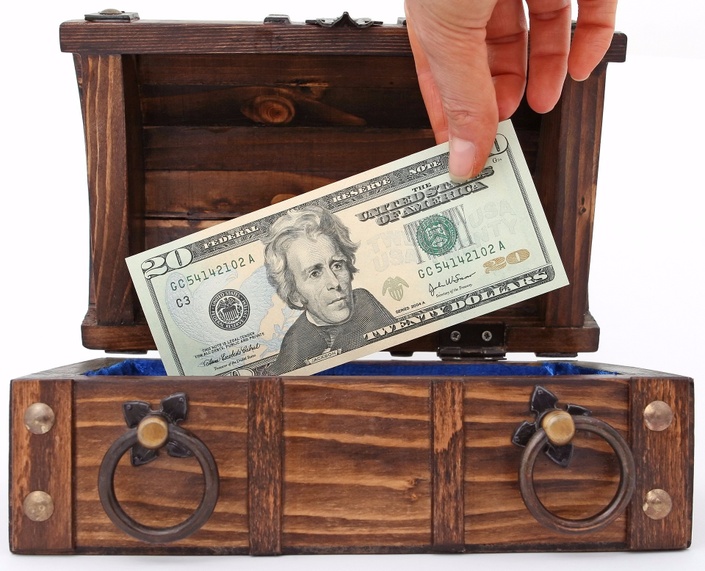 GoFundMe Cash Machine
Get donations on GoFundMe for education, travel, volunteering, emergencies, and more...
Do you want to see a surge in donations for your GoFundMe campaign?
Do you want to experience an outpouring of support so that you can quickly get funded?
I'm not only talking about getting your family and friends to support your crowdfunding campaign, but also strangers!
If "getting funding online" has been harder than you thought, hopelessly confusing, or downright frustrating, then listen up!
I'm going to share a MAJOR breakthrough with you!
How is it that some campaigns have easily raised thousands of dollars on GoFundMe, and yours hasn't?

Why do some stories GO VIRAL and others just kinda get ignored?
This crowdfunding business is so damn confusing. A lot of the time, it doesn't work like you were led to believe.
All you want is to get funding for your cause, so that you can stop asking people for help. After a while, it gets annoying and it's downright embarrassing.
With so many campaigns seeing massive success (except yours), there's gotta be some kind of secret.
I've been working since 2012 to figure this whole system out, and I'm happy to announce... I've cracked the code.
Once I started using some of these techniques, I instantly saw results.
My work caught on and I started to get approached by the mainstream media. I got cited by The New York Times, The Wall Street Journal, CNN, Forbes, and the list goes on…
They all wanted to know… what's the secret!
I was amazed.
Over the next few years, I'd come to realize that many of the MOST SUCCESSFUL GoFundMe crowdfunding campaigns out there apply the same techniques that I've discovered.
Weird, right?
It's almost like things aren't adding up…
You've heard about all of these campaigns that have raised tons of money with crowdfunding.
You've spent a few hours googling around the internet.
You have a real cause or need that is 100% genuine.
But... for some reason... you're not seeing that that surge of donations that everyone talks about.
Friends are turning you down, or worse, not even replying to your messages.
It's horrible, embarrassing, and frustrating!
It's taken me a long time to put the puzzle pieces together, but I'm happy to say, I have a solution for you!
I'm here to share with you the proven step-by-step plan to get donations on GoFundMe, so that you can:
1. Stop having to beg or plead for donations.
2. Cause a real impact in your life (and others')
3. Raise money for your yourself, others, or a charity!
I'm going to demystify the entire crowdfunding process and do it in a way that's fun!
These videos are engaging, easy to consume, and above all else, focused on results.
You'll quickly breeze through through the videos, templates, and resources.
Before you know it, you'll have your funding!
You've heard it time and time again. One successful campaign can raise thousands of dollars for a worthy cause.
This is why the GoFundMe website is so popular!
More than $4 billion has been raised on the platform from more than 40 million donors.
It works! You just need clear steps to follow.
Rather than spending the next few months trying to figure this all out, I'm going to show you how to get donations quickly and in a fraction of the time.
Introducing... "The Crowdfunding Cash Machine."
With this system and me as your guide, you're going to have a huge advantage over every other fundraiser out there.
All of the work is done for you! You just have to copy what works.
Ready to Demystify the world of crowdfunding?
Awesome! I'm excited to have you as a student!
Let's get started with The Crowdfunding Cash Machine!
I'll see ya on the other side.
- Sal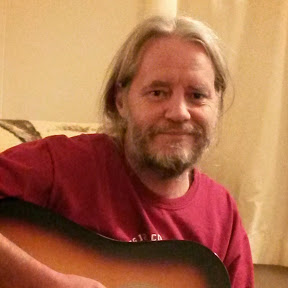 "You've really got your sh*t together, young man! Every video of yours I've seen has been informative as hell!"
- Ty Hager, YouTube Subscriber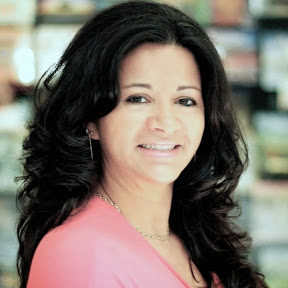 "Loooooove your content!! ---> Listening! Great stuff, right to the point. THANK YOU!!"
- Lucy Sheffer, YouTube Subscriber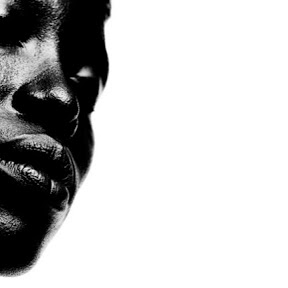 "These videos are really insightful. Well done Sal you're the best resource online for crowdfunding best practices."
- Max Jerome, YouTube Subscriber
The Real Reason Why GoFundMe Campaigns Fail
Let me ask you a question…
Have you promoted your GoFundMe campaign everywhere?
Have you blasted the link to your crowdfunding campaign in:
Facebook groups

Comment sections

Message boards

Tweets

And more?
You've done ALL of that and still, you're struggling to raise funds.
It's frustrating, confusing, and maddening.
Crowdfunding has worked for other people, but it isn't working for you.
Why aren't people donating to your crowdfunding campaign?
I can sum up the reason for you in one word: preparation.
Most people fail to prepare when launching a crowdfunding campaign. Instead, they just kind of "throw it up there" and hope for some funding.
Their campaign page has misspellings, poor quality images, and it comes off simply as a plead for help.
In addition, little thought goes into how you'll announce the fundraiser to your social network or the world at large.
You'll post a Facebook update or two, but then get disheartened when you only see one or two donations.
Now… you'll start to get anxious. You'l begin to get desperate.
You'll spam the link to your crowdfunding campaign all over the web, hoping you'll get one or two donations from a caring stranger.
But, you don't get ANY and you can't figure out why.
Here's the thing… I don't blame you.
It's not your fault that your campaign didn't work. After all, you're not a fundraising expert. You aren't a specialist in marketing, sales, and promotion.
You just did the best that you could with what you had.
I'm completely on your side here. That's one of the reasons I'm so passionate about the topic of crowdfunding.
My goal is to bring you the badly needed education that isn't found anywhere else online.
I'll show you EXACTLY how to get attention, stand out from the crowd, and rake in donations.
This is the missing piece of the puzzle that will make it all work!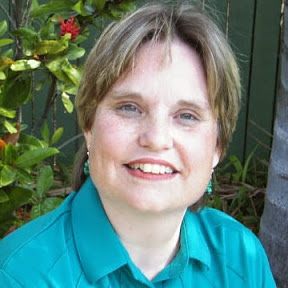 "Thank you. Great to see such clear instruction and a reality check all at once."
- Briar Willard, YouTube Subscriber
This is for you if...
1. You're just about ready to pull your hair out!
2. You've finally HAD ENOUGH trying to figure out how to get more donations on GoFundMe.
3. You've wasted a bunch of time on promotion that just doesn't work!
I'm with ya. There's a lot of BAD advice out there. I'm here to change that.
You're about to gain access to a treasure chest of tested strategies that are extremely profitable.
Whether you're gearing up to the launch of a crowdfunding campaign or are currently running a campaign, you're going to get MASSIVE value out of this system.
This is a winning blueprint for getting attention and blowing past your fundraising goal.
Rest assured, this system works perfectly for all types of GoFundMe campaigns including education expenses, travel costs, memorial funds, medical bills, animals, emergencies, and more.
It also works for other types of personal fundraisers, like on Generosity, Fundly, GiveForward, and YouCaring.
I must admit something to you though...
Honestly, I think that you could figure out all of the tricks I'm going to show you inside.

Really, I'm not messing with you.
I know that I have a smart audience. You are much more savvy than most of the crowdfunders out there.
You're actively educating yourself. You're always learning about key topics.
It took me four years to figure all this out, but you could probably do it in two, maybe one year.
There is no obligation here.
Some of you will continue to learn from the free information that I and others put out. You'll eventually paste it all together from different sources.
You can do it... it's just very time consuming. It's also freakin' confusing. You gotta separate the good advice from the B.S.
I'm giving you a chance to speed up the process.
It really comes down to how much your time is worth.
Just like all business decisions and investments, it's all about that ROI. It's about the opportunity cost.
Sure, you could spend a ton of time hunting down effective strategies and tricks. But, what else could you be doing with that time?
This is for you if you want everything in one place. All of the tutorials, videos, templates, tools, and downloadable content.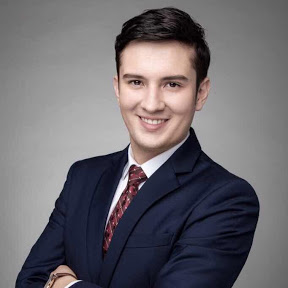 "Thank you Salvador! I'm a college counselor, I'll be hiking to Everest Base Camp and fundraising for scholarships for first generation high school seniors in my community in South Texas. Thank you so much for all your videos bud!"
- Meet the World, YouTube Subscriber
Course Curriculum
Introduction
Available in days
days after you enroll
How YOUR Campaign Will Get Discovered
Available in days
days after you enroll
The Real Reason You'll Get Donations (Friends, Family, etc)
Available in days
days after you enroll
Your Instructor
Salvador Briggman founded the popular blog, CrowdCrux, which has been cited by the New York Times, The Wallstreet Journal, CNN, and more. He helps entrepreneurs raise money on crowdfunding platforms like Kickstarter and Indiegogo. Last year, he helped nearly 400,000 individuals raise money from the crowd through his website, products, newsletter, and forum.
Frequently Asked Questions
Does this work for all crowdfunding campaigns?
If you're raising money for a personal cause, like education costs, travel expenses, medical bills, memorial funds, then yes! This also works well for nonprofits and charities. I would not recommend this course if you're trying to raise money to start a business.
Do I have to use GoFundMe?
Nope! GoFundMe is certainly popular, but you can use any personal crowdfunding website out there, like Generosity, GIveForward, YouCaring, Fundly, and others.
When does the course start and finish?
The course starts now and never ends! It is a completely self-paced online course - you decide when you start and when you finish.
How long do I have access to the course?
How does lifetime access sound? After enrolling, you have unlimited access to this course for as long as you like.
What if I am unhappy with the course?
I would never want you to be unhappy! I'm happy to give you access to my book for free, Crowdfunding Personal Expenses. This is a self-paced course. We don't offer refunds, as you get instant access to it upon enrollment.
Bonuses Included With Purchase
When you enroll today, you're going to gain access to several bonuses that are designed to get you results even faster.
Bonus #1: Pro Fundraising Email Template
The hardest parts of getting the word out about your crowdfunding campaign is knowing what to say.
You don't want to come off as being spammy or salesy, but at the same time, you need people to take action.
How do you maintain integrity, while also asking for donations?
This is why I've included a fundraising email template that you can copy and paste when sending out emails to friends, family, and other connections. You'll sound like a fundraising pro!
Once you get your hands on this, you'll dramatically accelerate your crowdfunding campaign.
Bonus #2: Complete Fundraising Checklist
There are so many moving pieces that go into an effective crowdfunding campaign
You gotta keep track of all of the boxes you absolutely must tick if you want to successfully raise money online. It can make your head spin!
This easy-to-use fundraising checklist will ensure that you stay on track throughout the entire process. You'll be able to stay focused and quickly hit your fundraising goal.
I can share all of the fundraising secrets with you, but you also need to act on my advice.
It's not enough to just sit back and hope everything will work out.
This program is already chocked full of killer resources, tips, and techniques that you can use to supercharge your crowdfunding campaign.
Now, you have an easy way to implement it!
A shocking personal regret (and how to make sure you don't fall into this trap)
I've been there...
It took me several years to build up enough courage to finally put myself out there online.
I was so nervous. Literally, I was paralyzed by fear.
What if people didn't like me?
What if everyone hated my work?
I was even embarrassed to share my early ventures with friends on Facebook.
I thought they'd laugh at me, and tell me that I was dreaming.
There are so many forces conspiring to keep you down in this world.
So much of it is in your own mind.
You delude your self and make "rationalizations" about how you'll get to the fundraiser in a few months and that NOW isn't the right time.
These sickening halfhearted attempts are the ENEMY of progress.
They will waste years and years of your potential and effort.
Oh man, I wish I had started my YouTube channel SO MUCH SOONER.
I wish I had invested in a high quality camera much sooner. Being cheap only hurt my own results.
Overall, it wasn't as big a deal as I thought. All the fear was in my mind.
I now get comments every day about how helpful my videos are.
We're only human. I now realize that by having deadlines, accountability, and a personal investment, I am FAR MORE LIKELY to follow through with my plans.
Sometimes... we all just need that little push in the right direction.
This is my gift to you. It's time to finally time to take action.
Don't worry, I'll be with ya every step of the way.
I'll see you inside!